Decolonization creates complicated challenges for Indigenous people.
When they insist on fundamental change, they are often accused of being unrealistic. When they accept incremental change, small and initial success can become the ceiling and is often weaponized to silence the call for further action.
The appointment of Justice O'Bonsawin could easily become an example of this conundrum. While a significant victory by Indigenous people who have campaigned for an Indigenous appointment to the Supreme Court, it is important that a narrative of 'mission accomplished' is not allowed to take root. Instead, the appointment should be celebrated and used to shine a light on how much work remains to be done.
First, there is no justification in modern-day Canada for three guaranteed seats on the Supreme Court for one of the founding colonizing nations (Quebec) without guaranteeing equal respect for Indigenous nations.
As the Supreme Court explained in the 2014 Nadon decision, the Supreme Court Act guarantees three seats for Quebec because the makeup of the Court should reflect an understanding of Quebec's unique legal orders and social values. Indigenous legal orders and social values are worthy of no less respect. For this reason, the Act should be amended to guarantee three seats for Indigenous nations. To accommodate this change, the Court should be increased from nine to eleven members.
Second, the federal government's policy requirement for fluency in French to serve on the Supreme Court is a stark example of systemic racism. The lived experience of Indigenous people across the country is incredibly varied. Similar to Governor General Mary Simon, many qualified Indigenous people for the Supreme Court, especially those from Western and Northern Canada, never had the opportunity to become fluent in French. As a first step in dismantling this barrier, the federal government's bilingual requirement for the Court should be dropped completely or at least expanded to include fluency in an Indigenous language.
Justice O'Bonsawin has spoken eloquently of her experience as a young Indigenous girl being told she could never dream of being a lawyer. As long as the federal government's French language requirement exists for the Supreme Court, thousands of Indigenous children across the country, especially those living on remote reserves, are being told they can never dream of following in Justice O'Bonsawin's footsteps.
After hearing me voice the above arguments on the CBC recently, a pundit described me as "the sort of activist that'll never be satisfied." His comment exemplified a pattern all too familiar to Indigenous people—colonizers resist change and then weaponize any concession they make in an attempt to silence Indigenous people and justify continuing systems of oppression.
His comment reminded me of the importance of understanding decolonization as a process, as steps on a road to a better future. Justice O'Bonsawin's appointment was an important step—we still have far to travel.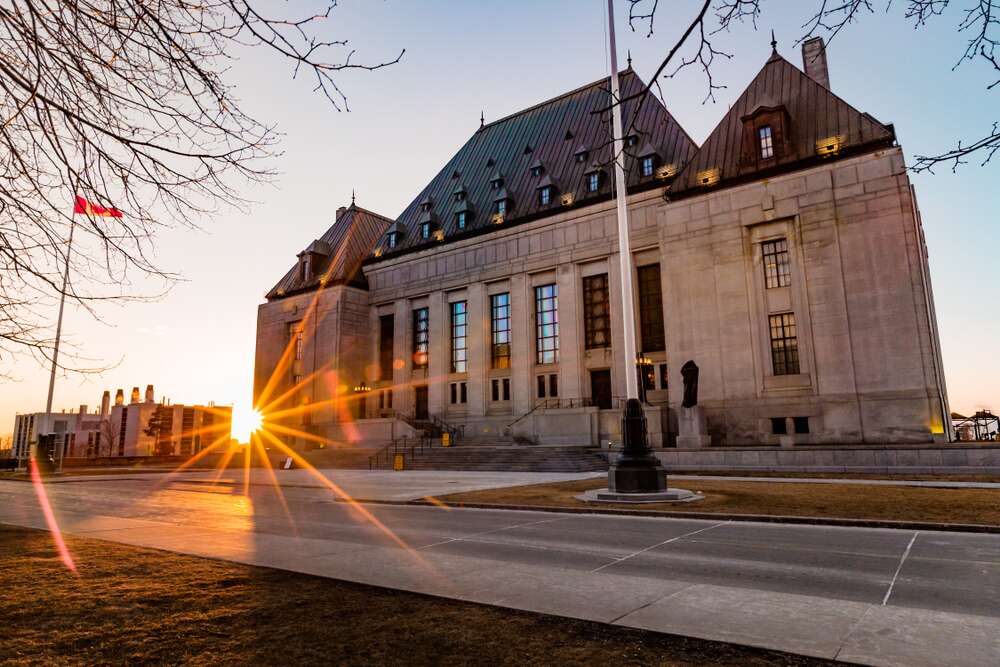 ---
Bruce McIvor, lawyer and historian, is partner at First Peoples Law LLP. He is also an Adjunct Professor at the University of British Columbia's Allard School of Law where he teaches the constitutional law of Aboriginal and Treaty rights. A member of the bar in British Columbia and Ontario, Bruce is recognized nationally and internationally as a leading practitioner of Aboriginal law in Canada. Bruce's ancestors took Métis scrip at Red River in Manitoba. He holds a law degree, a Ph.D. in Aboriginal and environmental history, is a Fulbright Scholar and author of Standoff: Why Reconciliation Fails Indigenous People and How to Fix It. He is a member of the Manitoba Métis Federation.
Follow Bruce on LinkedIn and Twitter
First Peoples Law LLP is a law firm dedicated to defending and advancing the rights of Indigenous Peoples. We work exclusively with Indigenous Peoples to defend their inherent and constitutionally protected title, rights and Treaty rights, uphold their Indigenous laws and governance and ensure economic prosperity for their current and future generations.
For more First Peoples Law analysis, visit our blog
Sign up for our First Peoples Law Report