As part of our commitment to supporting the development of Indigenous lawyers, First Peoples Law is pleased to announce the 2022 recipient of our $10,000 Indigenous Law Student Scholarship, awarded to an Indigenous law student with a demonstrated commitment to serving and advancing the interests of Indigenous Peoples.
Everyone at First Peoples Law is extremely excited for the opportunity to support the scholarship recipients in their studies. We are confident they will make important contributions to defending the rights of Indigenous Peoples across Canada.
Thank you to everyone who took the time to apply. We're looking forward to carrying it on next year.
Congratulations to Casey Caines!
Casey Caines is a Cree and Dene woman, mother of two young girls, an advocate from Fort Nelson First Nation on Treaty 8 Territory, and a third-year law student at the University of Alberta.
Tansi Nîtôtemtik,
It is truly an honour to be this year's recipient of the First Peoples Law scholarship - the encouragement and support that this award provides is immeasurable and I am grateful beyond measure to be recognized in this space and in this way. I stand alongside so many previous and current recipient's and applicants whose work, activism, and vision for their communities continue to inspire my own. I have been fortunate enough to work in many of these spaces, alongside many of these incredible leaders bringing awareness to Indigenous issues and finding community-engaged solutions.
As I look to graduation, Indigenous and Aboriginal law is where my heart is, and where I hope to make a meaningful contribution by working to reduce inequalities and barriers to access within the legal system. By empowering communities to reclaim and revitalize laws rooted in their traditional knowledge I believe that we can begin to appreciate our multi-juridical nation in ways that will dismantle the colonial systems that continue to oppress Indigenous peoples and provide space for true reconciliation. While my future holds many unknowns, I know that wherever my legal education takes me will always be in reciprocity with community, and I will continue to use it to advocate for systemic change.
--Casey Caines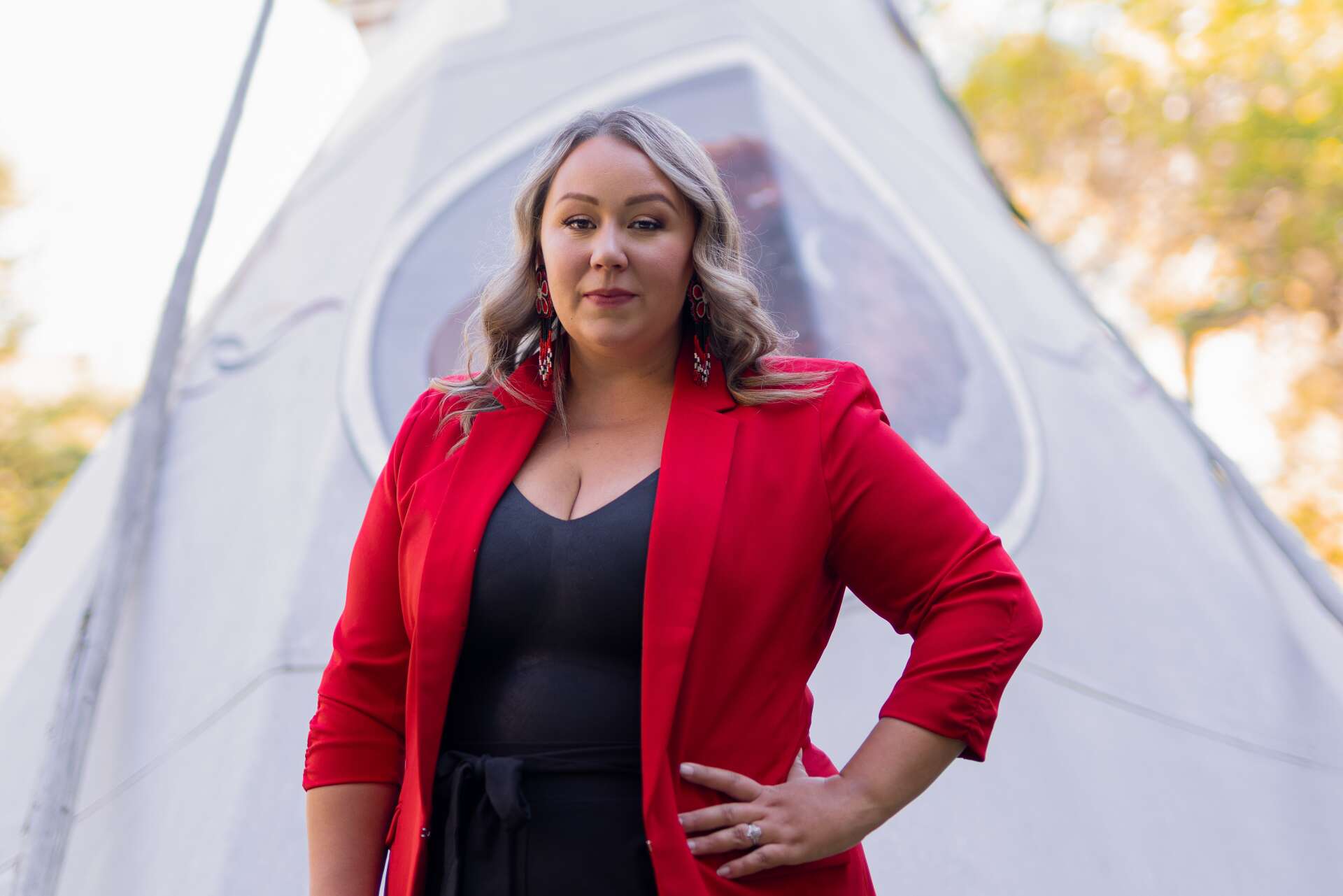 Photo credit: Cole Crane
Honourable Mentions
Darian Lonechild
Tansi, my name is Darian Lonechild, and I am a Nêhiyaw woman from the White Bear First Nation in Treaty 4 Territory. I am a third-year law student at the University of Saskatchewan. My purpose is to work in Indigenous law and dedicate myself to advancing the interests of First Nations in the prairies. I hope to focus on Treaty/inherent rights, self-government, and economic development. Thank you to First Peoples Law for an honourable mention and the encouragement to be a part of this important work.
Sophia Sidarous
Kwe' msit wen! My name is Sophia Sidarous and I am a Mi'kmaq land defender and water protector from Metepenagiag First Nation. I am in my second year at the Schulich School of Law at Dalhousie University, and am particularly interested in revitalizing Mi'kmaq traditional laws and structures. Advocating for sovereignty, self-governance, and justice for our nations are very critical to me. I am honoured to be recognized by First Peoples Law and to stand alongside the winner of this year's award! Wela'lioq.
---
First Peoples Law LLP is a law firm dedicated to defending and advancing the rights of Indigenous Peoples. We work exclusively with Indigenous Peoples to defend their inherent and constitutionally protected title, rights and Treaty rights, uphold their Indigenous laws and governance and ensure economic prosperity for their current and future generations.
Sign up for our First Peoples Law Report