First Peoples Law is the new editor of Annotated Aboriginal Law: The Constitution, Legislation, Treaties and Supreme Court of Canada Case Summaries, authored by legendary law professor Shin Imai for over two decades.
The book includes hundreds of annotations of significant court decisions and federal legislation regarding Indigenous rights in Canada.
The 2021 edition is now available here from Thomson Reuters, authored by my colleagues Angela D'Elia Decembrini, Kate Gunn and myself.
We hope it continues to be a useful resource for Indigenous Peoples defending and advancing their rights across the country.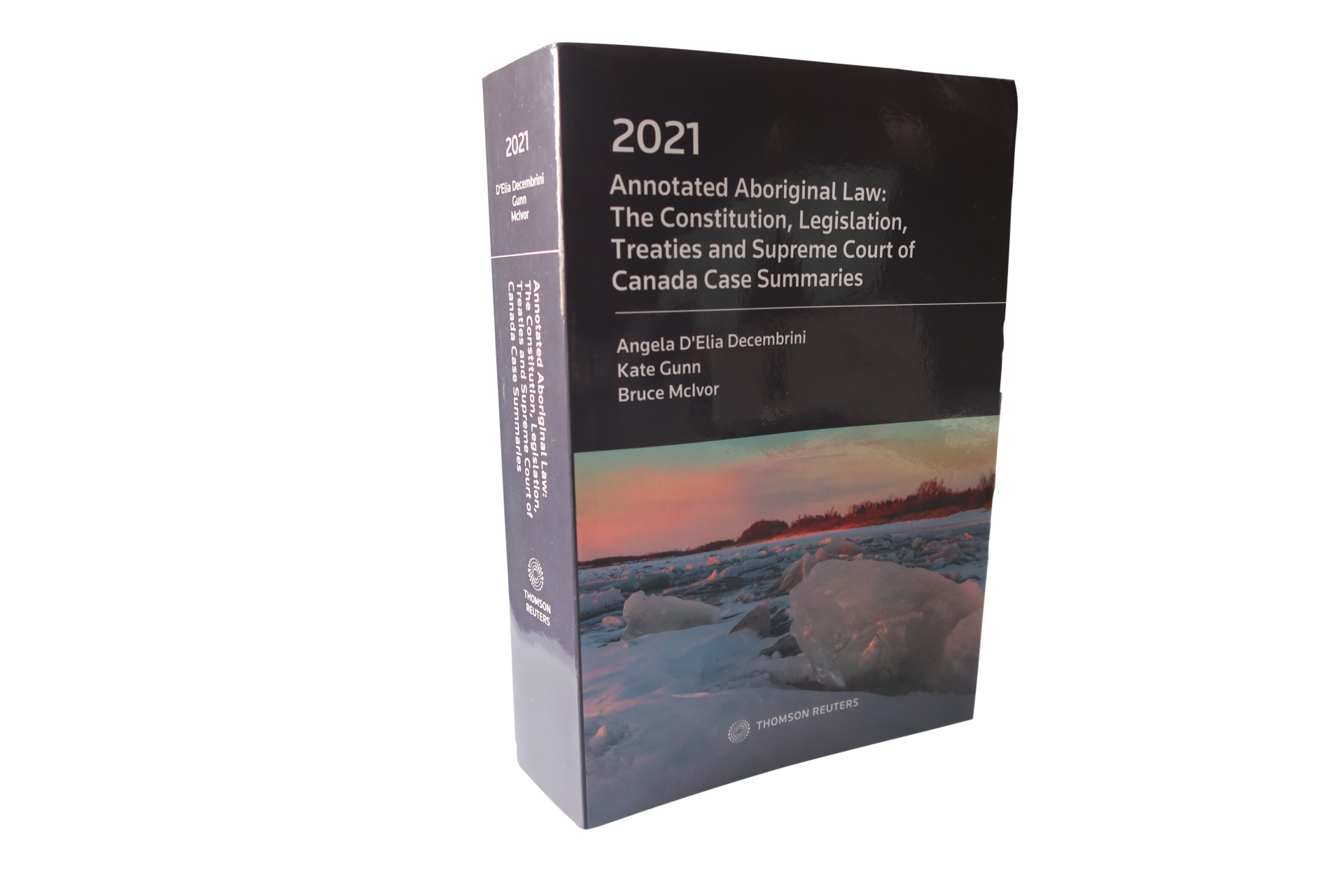 ---
Bruce McIvor, lawyer and historian, is principal of First Peoples Law Corporation. He is also an Adjunct Professor at the University of British Columbia's Allard School of Law where he teaches the constitutional law of Aboriginal and Treaty rights. Bruce is a proud Métis from the Red River in Manitoba. He holds a Ph.D. in Aboriginal and environmental history and is a Fulbright Scholar. A member of the bar in British Columbia and Ontario, Bruce is recognized nationally and internationally as a leading practitioner of Aboriginal law in Canada.
Follow Bruce on LinkedIn and Twitter
For more First Peoples Law analysis, visit our blog and publications
Sign up for our Aboriginal Law Report